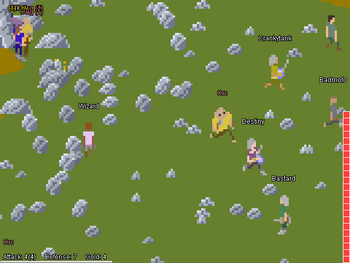 Welcome to the Book of Aberoth
This guide contains everything you need to know about the exciting world of Aberoth, a retro style MMORPG where you can save the world from orcs, hoard gold and items, and even murder other players.
The game can be found here.
Featured Pages
Looking to contribute? Check out the Community Portal
Poll #22 (March 23, 2015)
What is your favorite charm?
Useful Offsite Links